Swarms 5, 6, and 7 occurred on Sat, Sun, and Mon, April 23, 24, and 25, from hives 3, 1, and 3. Hive 3 was obtained from a swarm from Liz's observation hive last year and hive 1 was a swarm from hive 3 last year. So all three of these swarms are from the bloodline of Liz's Swarm Queen. Does that line even have a name?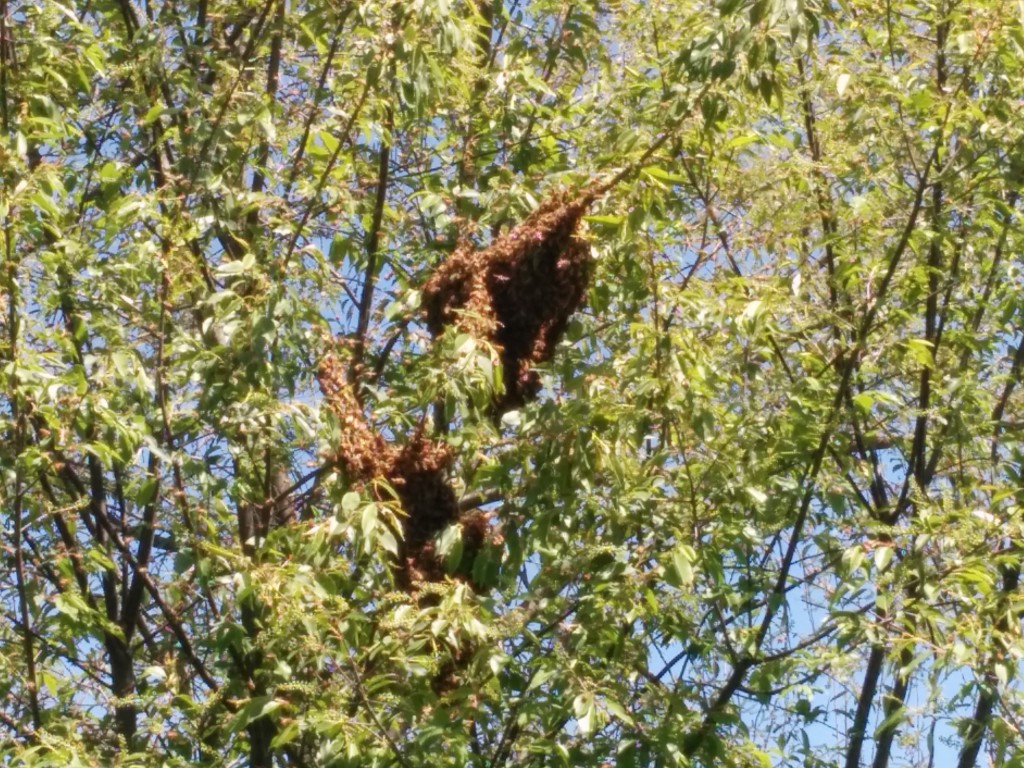 I lost swarms 2 and 3 and these were from my Sally line and the Cleopatra line. These I would have loved to keep. I really should requeen the swarmy hives, but now they are on to the next generation and might be less swarmy for next year.
I really need to read up on how to combine these swarms into an existing hive without the queen. I would just like to get the population up for the black locust nectar flow. I am up to seven hives now and I don't want that many. Four seems good for me.