Goodbye ducks, hello chickens
Last Saturday we went to a chicken swap. We have done this a couple of times before. This one was small and it was a quick trip, but we were meeting someone there to whom we were selling six of our new call ducks. We needed to bring them in a cage which meant that after handing over the six duck and stashing the $50 in my pocket, we had an empty cage and a burning pocket. Maybe you see where I'm going with this. Naturally we couldn't drive home with an empty cage, so after looking around for 10 minutes we settled on seven new Bantam Cochins. They are not quite full grown but close. They are about half the size of our other chickens. Cochins have very feathery feet and are rather round little things. We bought five hens and were given two roosters.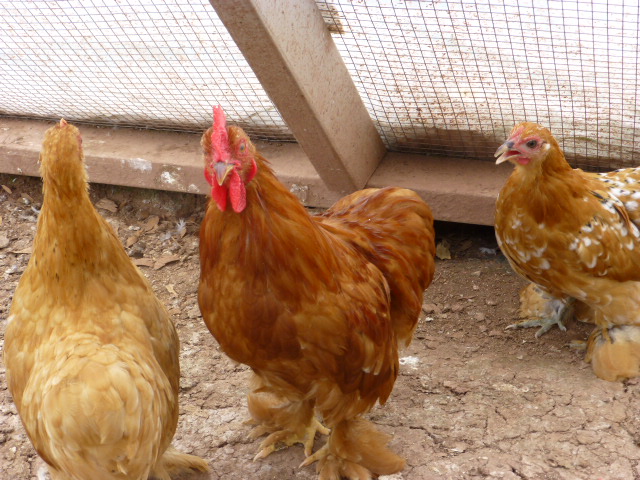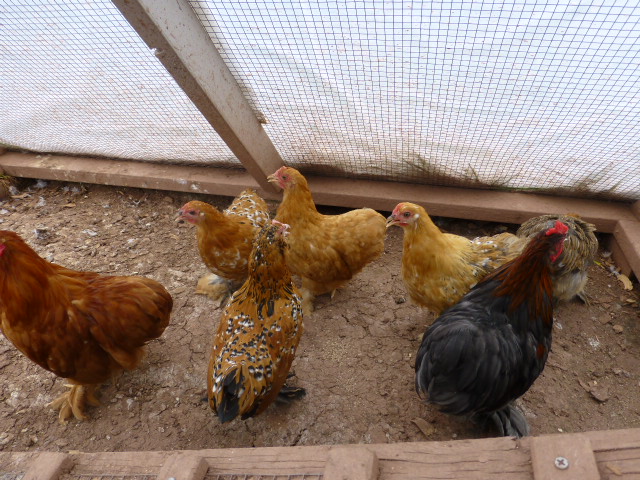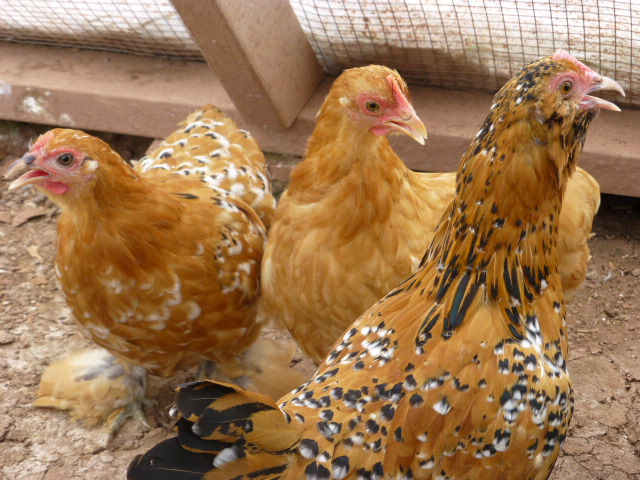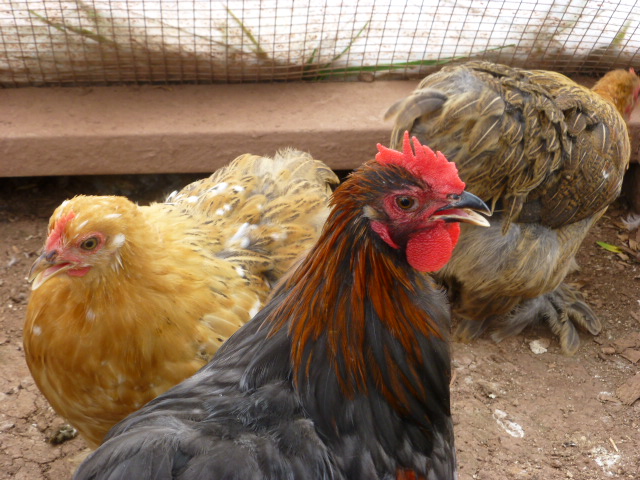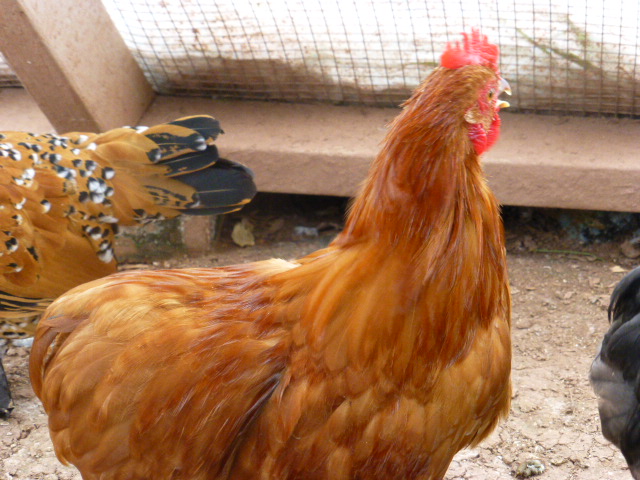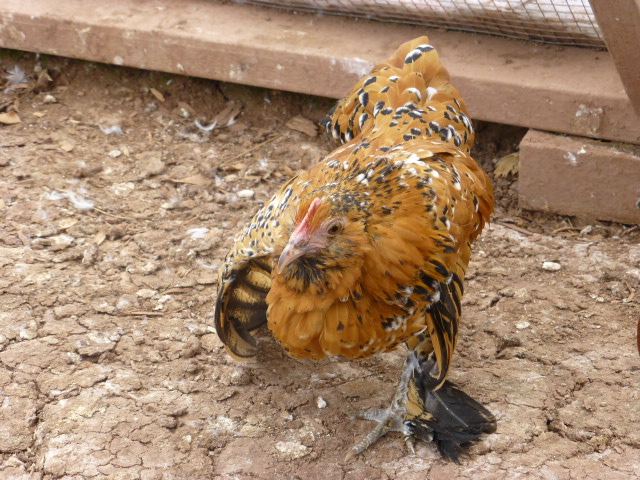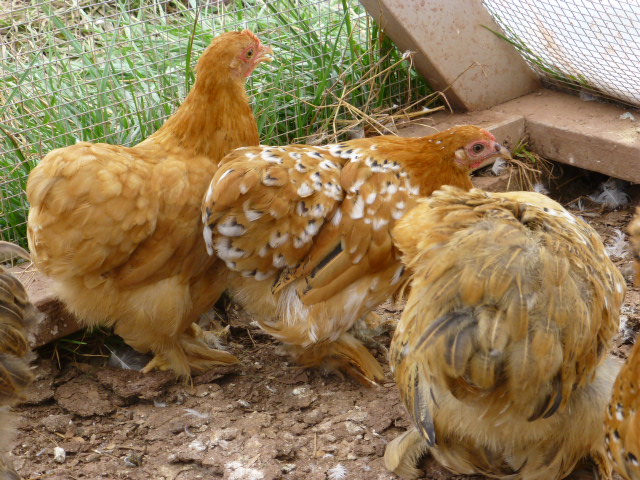 One of the hens is actually a Belgian D'Uclle. It is a little taller and thinner and has the prettiest Mille Fleur coloring. All the Cochins are supposedly Mille Fleur colored but a couple of them have yet to develop the classic feather tips. I'm not quite sure if that is a regular color for Cochins or if these are crosses of some kind. The two roosters are not Mille Fleur. One is red/brown and the other gray/blue with a brown neck. Coloring may change some as they mature.
We looked longingly at a batch of little quail, but I guess they will have to wait till next year.
Didn't find any related posts :(